4×4 Rental cars: Rent Reliable Self Drive Fleets and chauffeur services in Uganda
4×4 car rental Burundi offers the most affordable, reliable and trusted cheap car rental fleets in Burundi. We pride ourselves in offering a wide range of comfortable and reliable rental fleets for hire in most locations in Burundi, including Gitega, Bujumbura, Ruyigi, Rutana, Bururi,Bubanza among others. our rental cars consists of a wide range of fleets such as SUVs, Land Cruisers, Rav4s,  Mini-buses ,buses, passenger vans , double cabins and Coaster Vans. We offer reliable Burundi car rental services such as airport pickups, organizing Chauffeur driven and Self drive safaris in Burundi and can also adjust to your rental needs based on your travel plans and budget.
Our Rental Fleets, Rental vehicles, self Drive Rental Cars
Our rental cars of  includes small 3 door Rav4 , Saloon cars, 4X4 safari vehicles and buses- The Toyota Rav4 and Land cruiser are two of the most reliable 4 wheel drive cars in Burundi ideal for self drive and guided safaris . All our cars are in good condition, clean and well serviced to ensure our clients travel comfortably without any inconveniences.
All cars have functioning air-conditioners and offered to you along with comprehensive insurance which covers the car accidents, fires and theft. In- case of break down, we will send a mechanic plus a replacement car to ensure you continue you trip without any interruptions.
Rav 4 Short-3 doors
2- 3-pax
Petrol Usage
Enough space for Luggage & Leg Room
Has Air conditioning
4WD Ideal for self drive safaris and tours.
Rav 4 Short-5 doors
2- 5 pax
Petrol Usage
Enough space for Luggage & Leg Room
Has Air conditioning
4WD Ideal for self drive safaris and tours
Land cruiser extended
Carries 2-p ax
Manual
Comes with Pop up Roof
4WD for all safari types
Air Condition
Enough Space for luggage and Leg room
Diesel Usage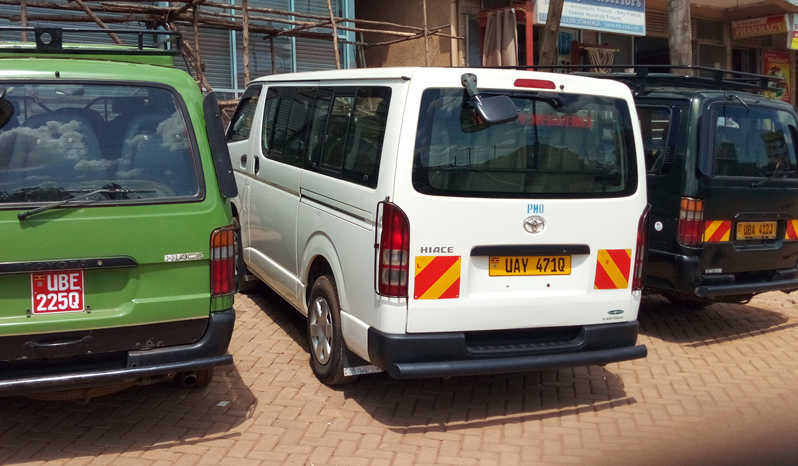 Mini/Safari van
2-24 pax
Both manual and Auto
$WD suitable for group tours
Air Conditioned
Enough space for luggage and leg room
Petrol Usage
With or Without Pop up roofs
Land Cruiser V8
2-5 pax
Auto
4WD/4×4
Comprehensive Insurance less fuel
with or without popup roof
special discounts for long term rental
Land cruiser Tx/TZ
4-5 pax
Auto
4WD/4×4
Comprehensive Insurance less fuel
with or without popup roof
special discounts for long term rental
Land Cruiser Lx
4-5 pax
Auto
4WD/4×4
Comprehensive Insurance less fuel
with or without popup roof
special discounts for long term rental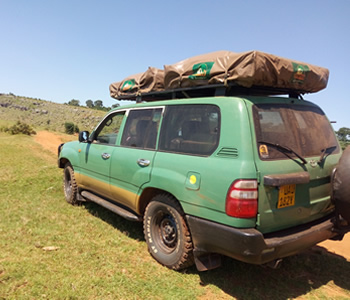 Land cruiser GX
Landcruiser GX
4-5 pax
Auto
4WD/4×4
Comprehensive Insurance less fuel
with or without roof top tent
special discounts for long term rental
Super custom
 7-9 pax

Good air conditioning 

enough seat space for luggage and leg room

Automatic
Petrol engine
4WD For Grup tours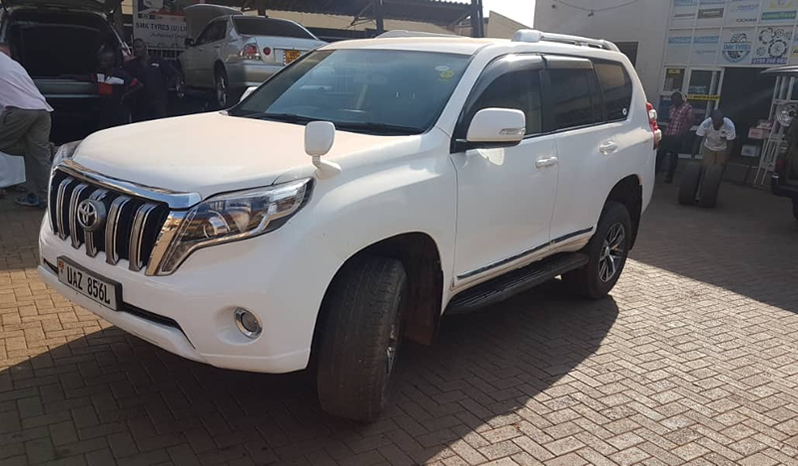 Land Cruiser Prado
4WD
Automatic
Air conditioner
Airbag(x2)
CD-player
Double Cabin
4-5 pax
Automatic
4WD/4×4
Central Lock
special discounts for long term rental
2 air bags
Land Cruiser Old Series
4-5 pax
Manual
4WD/4×4
Comprehensive Insurance less fuel
with or without roof top tent
special discounts for long term rental