CAR RENTAL UGANDA; 4X4 LONG TERM CAR RENTAL, SELF DRIVE CAR HIRE AND CHAUFFEUR DRIVE IN UGANDA
Looking for self drive car rental in Uganda daily, weekly or monthly rental to explore Uganda with 4×4 Car rental Burundi? Book a long term rental car with a rooftop tent,  chauffeur  and camping equipment and visit all the visitor attractions that Kampala and Uganda National Parks has to offer. We assist with route planning in addition to car hire services, car rentals, self drive 4×4 car hire, 4wd car hire with driver, airport transfers, booking of gorilla and chimpanzee  permits among others.
You can rely on 4×4 car rental Burundi car hire expertise and capabilities to handle all of your self drive and car hire requirements, when you are in Uganda on business, project implementation, safari holiday or just touring through Uganda, Rwanda, Congo and Burundi. We have the right rental car for you at an affordable budget. Tour Uganda at your pace and freedom like a local at  car rental at budget rates.
LONG TERM CAR RENTAL IN UGANDA
Rent your long term car rental in Uganda, Kampala with 4×4 Car rental Burundi. Whether you're taking an extended vacation or you're in need of an emergency car replacement, 4×4 car rental Burundi provides the rental options you need without locking you into a long-term commitment. Reserve a family van for a vacation or a luxury vehicle for your next business trip in Uganda. Whatever your plans, you can expect great rates and rental features like our one-way rental option
MONTHLY CAR RENTAL DETAILS
With an abundance of convenient locations and a handful of options to customize your daily, weekly and monthly car rental, 4×4 car rental Burundi makes renting a car in Uganda easy and affordable. If you need a vehicle for an extended period of time from 1week, a month upto 12 months,  4×4 car rental Burundi will  help you save a great deal on transportation costs with; No long-term commitment, One-way car rentals, incredible rates that get better, the longer you rent, swapping of rental cars to ensure you're satisfied with the car you choose.
WHEN TO CHOOSE LONG TERM CAR RENTAL IN UGANDA
Long term car rental in Uganda is appropriate for those who rent our rental fleets from 1 week, 2 weeks, a month, a year or even more, and most popular car rental scenarios include;
Vacation: Explore Uganda the way it is meant to be experienced with an extended vacation and affordable long term transportation.
Seasonal work: Visiting Kampala city on business? Impress clients and prospects with a luxury vehicle without breaking the bank during your long trip.
Lease Alternative: If you don't want to lock yourself into a pricy lease, but you're not ready to purchase a vehicle, opt for a monthly car rental with no long-term commitment.
Emergency car replacement: If you're in need of an emergency car replacement while your vehicle is in the shop, a month to month car rental is the perfect solution.
ROOFTOP TENT AND CAMPING GEAR RENTAL IN UGANDA WITH 4X4 CAR RENTAL BURUNDI
Ever wanted to experience Uganda under the comfort of a rooftop tented car? Now is your chance! At 4×4 car rental Burundi, we go an extra mile to offering safe and comfortable rooftop tented cars to all our clients on a 4×4 self drive safari tour to Uganda.
We also provide affordable and comfortable 4×4 safari tours available to both local and foreign travelers with a passion for off-road self driving with rooftop tent hire.
4×4 Car rental Burundi, not only offers rooftop tent rental but also camping gear and equipment rental with car hire. The camping equipment rental list include; plates, a pair of tongs, cutlery, a knife, cups, saucepans, a safari table, camping chairs among others.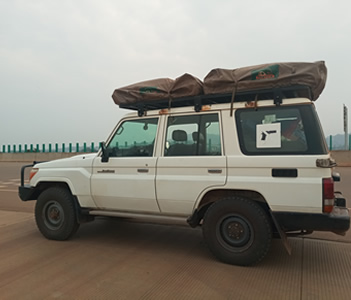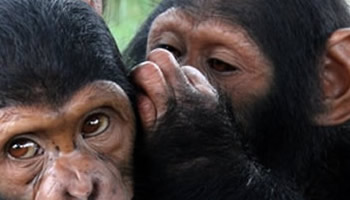 Self drive tourist Attractions Sites in Uganda.
Being called the Pearl Of Africa, explains it all. Uganda is blessed with 10 beautiful National park including Bwindi impenetrable National park, Queen Elizabeth national Park, Lake mburo national Park, Kibale forest national Park, Mgahinga national park, Murchison Falls National park, Semuliki National park, Mount elgon national park, Kidepo Valley National Park, and Mount Rwenzori national park.
Each national Park is filled with numerous wonder of attractions including; the incredible gorilla trekking experience, awe-inspiring chimpanzee tracking and habituation experience, beautiful scenery of the Magheritah peak of mount Rwenzori, Hot springs from semulilki,  breath taking game drive and boat ride experience not forgetting the awesome cultural experience from different hospitable tribes and much more that Uganda has to offer.
4X4 CAR RENTAL UGANDA CHAUFFEUR HIRE
At 4×4 car rental Burundi, We extend our chauffeur services to Uganda self drive travelers. It's not just car rental and driver rental, but our chauffeur services ensures that all the travelers are driven by fully vetted, skilled and experienced drivers to maintain their safety and comfort.